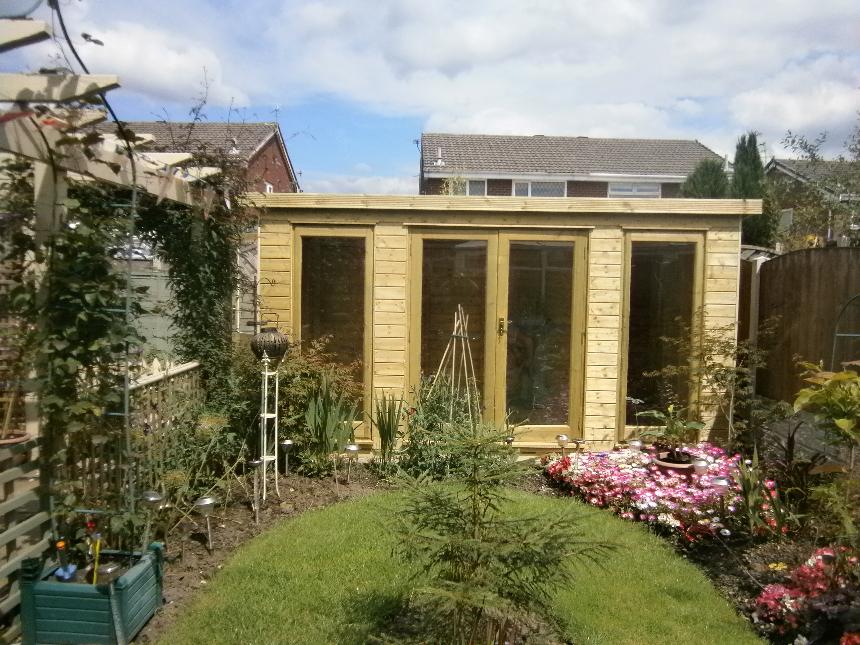 Why choose BFS to supply your garden building?
We only use fully pressure treated timber in the maunufacture of all our buildings. Only pressure treated / tanalised timber gives real protection from rot and fungal attack. In our climate, it would be unwise to use untreated timber in the garden.
Our buildings are manufactured to the very highest specification. Base bearers of 75x50mm section (allowing maximum ground clearance and air flow) help keep the base clear of damp and moisture. We use 20mm CTG flooring boards, the very same boards used for flooring in your home.
All hardware we use is either galvanised or BZP coated (except some decorative black ironware). We only use heavy duty hardware.
Our buildings are built to last many years. We genuinely aim to manufacture a quality building at a very competitive price. If you need any advice or assistance, please do not hesitate to contact us. We can also arrange to visit you to do a site survey to enable you to decide on the size or style of your building.